Cutera TruSculpt and TruSculpt 3D Technology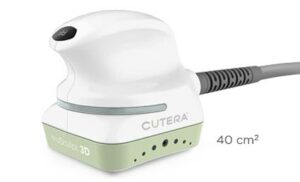 TruSculpt  handpieces stop working at 50 treatment count
TruSculpt 3D handpieces stop working at 12 treatment count
You are not to worry about high repair and maintenance costs. Laser-Tech is a trusted third-party vendor – we can repair your Alma laser with OEM parts and save you potentially thousands of dollars compared to what the original manufacturer will charge to repair Cutera TruSculpt and TruSculpt 3D handpieces.
We are proud to announce, that here at Laser-Tech we are able to recharge Cutera TruSculpt and TruSculpt 3D treatment count,
giving our clients a peace of mind with our 90-day WARRANTY on work performed.