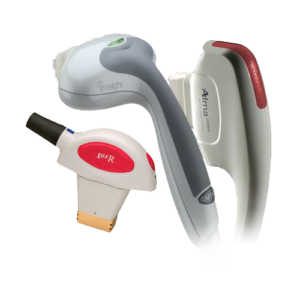 Palomar Vectus: Large and Small Diode Handpieces
Palomar Icon Handpieces: MaxV, MaxR, MaxRs, MaxG, MaxY, MaxYs, MaxIR, 1540, 2940, 1064+.
Palomar StarLux 500 Handpiece: LuxR, LuxRs, LuxY, LuxYs, Lux IR, LuxG, LuxV, Lux 1540, Lux 1064.
Palomar StarLux 300 Handpieces: LuxR, LuxRs, LuxG, MaxG, LuxY, LuxYs, LuxV, Lux DeepIR, Lux 1540, Lux 1064, Lux 1440
Palomar MediLux Handpieces: MediLux R, MediLux Rs, MediLux Y, MediLux G, MediLux B, MediLux V
Palomar EsteLux Handpieces: EsteLux Y, EsteLux R, EsteLux Rs, EsteLux G, EsteLux B
Common Repairs for Palomar Handpieces include:
Repairing the Diode laser
Repair and / or replacement of wiring
Replace damaged windows
Repair cracked screens
Clean / align optical components
Clean / polish reflective cavity
Replace damaged electrical contacts and connectors
Replacing outer shells
Service the cooling system
Repair power supplies
Replace flash lamps
Replace flow tubes
Calibration of the handpiece
Verify output energy
Reset shot count
Verify output energy
We are proud to announce, that here at Laser-Tech we are able to repair all Palomar equipment,
giving our clients a peace of mind with our 90-day WARRANTY on work performed.